From the day I rescued Shelby, I think she made her life mission to make friends. Oh to be more dog! 🙂 She was such a pleaser. She loved everyone she met – without judgement. She wanted to be loved but she also gave such love.
When we moved to Seattle (home for me and new for her) from New Orleans, I moved into a cute little apt building that had about 8 units. It was perfect! Hardwood floors, tall ceilings, claw foot tub. And PET FRIENDLY! I had no idea how hard it would be to find a reasonably priced place that would let us move in. But moved in we did. The first thing I noticed was that Shelby would love to slip and slide on the hard wood floors. I put some rugs down but my poor downstairs neighbor. Shelby was just the jumper, on and off the bed. ALL the time. She would also love to sit in the window and watch the world go by. In the summer, when I had the windows open, I would worry that she wasn't smart enough to NOT jump out when she saw a squirrel or a cat.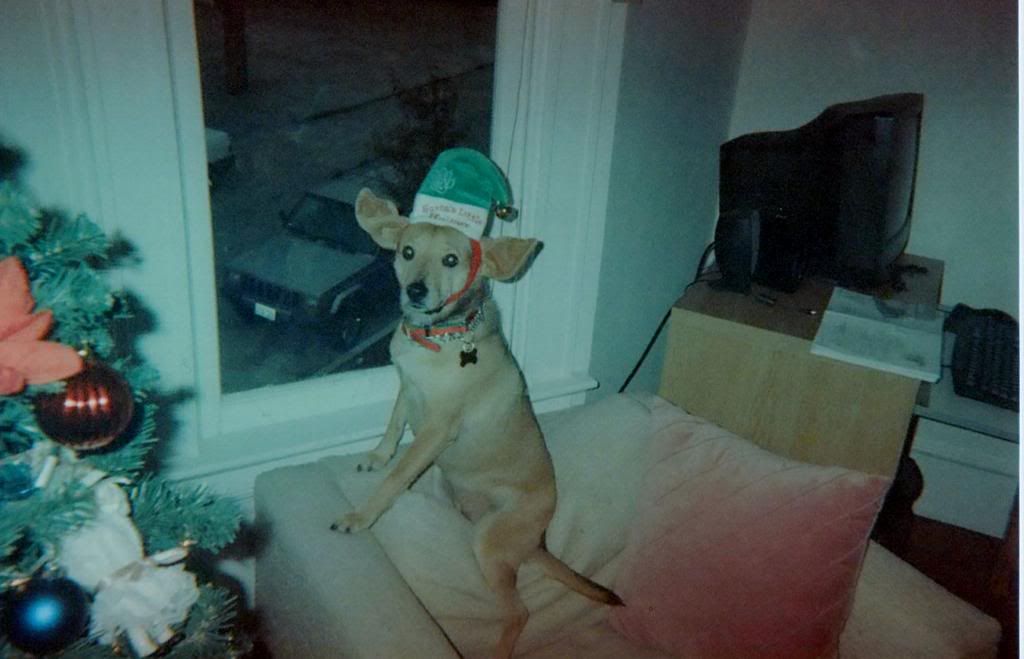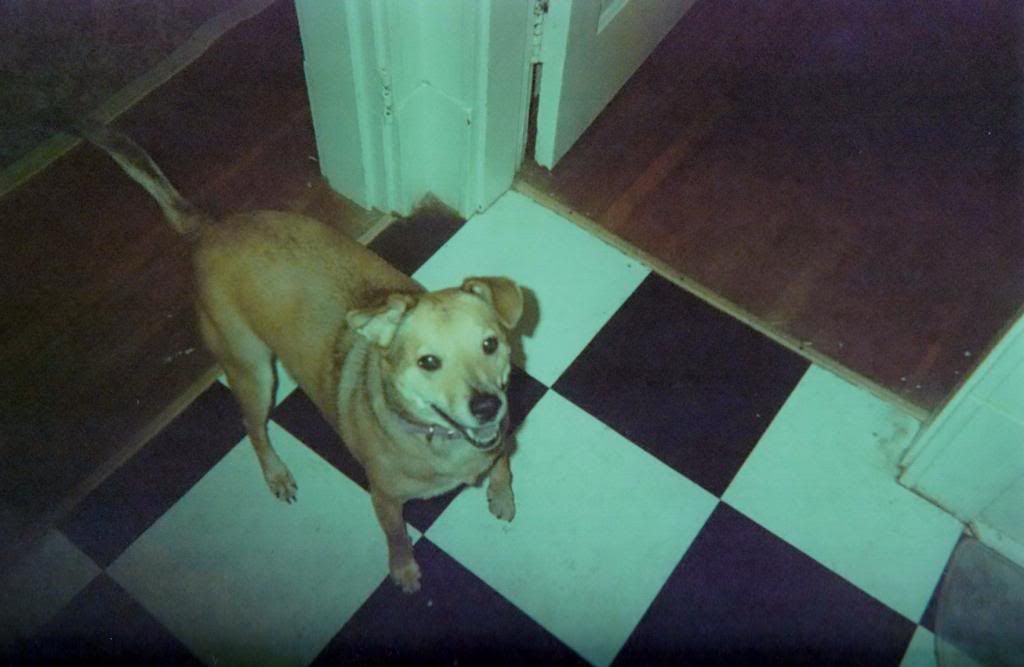 Soon, people in the apt complex came to know me as "Shelby's mom" as they would hear me yell to and at her. "Shelby stop jumping". "Shelby, for the love of GOD go potty", "Shelby no", "Shelby stop"… I talked with her so much.
The nice man that lived below us was an elderly man who had served in a war (perhaps Korea, Vietnam). He suffered from severe PTSD and never spoke to me. He sat on the stoop outside the apt and while I would apologize for being loud (Shelby going clickety clack with her nails), he never said a word. But he would always pet her. She soothed him. And she wasn't high strung or bat crazy around Sam. She would sit next to him, while he chain smoked, and calmly accept his petting her back and ears.
One day, one of our other neighbors came up to me in the laundry room and inquired about Shelby. I worried that Shelby was barking during the day while I was work or something but she simply wanted to get to know Shelby better and since she was home during the day, wanted to know if she could take her out. Now as I have said before, Shelby was always a flight risk and I was definitely a nervous mom about letting anyone else watch my dog (my own mother included!). So I tentatively agreed to a trial. I gave her the leash and Shelby and those were the most excruciating and long 15 minutes of my life while she took Shelby for a trial walk. Shelby came back, tail wagging, happy as a clam and I breathed a huge sigh of relief. After putting this poor woman through the ringer, telling her Shelby was bad on a leash, and a flight risk – she came back to report that Shelby was perfectly lovely. I agreed to let her walk Shelby during the week if she felt so inclined. Shelby was around 5 years old then and starting to mellow out a bit.
Shelby and Trinity became fast friends! When I would get home from work, I would ask Shelby what adventures she had. She always wagged her tail. She would run to Trinity's door but in the beginning, since Trinity had several cats, Shelby wasn't allowed in their apt. Summer rolled around and in an effort to get to know the neighbors, we hosted a 4th of July BBQ. How happy was Shelby to be outside with all her friends!?!
Summer passed and soon came fall and winter. Shelby continued to have great adventures with her buddy. She was welcomed into the house (with the cats) and proved to be a good guest. I started to travel a bit for work and Trinity would keep an eye on Shelby for me while I was gone. Eventually, I don't know how it happened but Shelby found herself over-nighting in the cat casa! Shelby and Trinity would go to the video store (where Shelby got cookies), to the coffee shop, the grocery store… Everywhere Shelby went, she made friends.
When I flew to LA to interview for the job that I would take that would relocate us to LA, Trinity kept Shelby overnight. Murphy, the cat that had been skeptical of Shelby at first, soon became her best friend. They were able to co-exist happily and peacefully watching the squirrels and other wildlife outside.
With mixed emotions, I did make the decision to relocate us to Los Angeles. When I moved into my second apt here in Los Angeles (where I live now), it was like history was repeating itself. Small complex (7 units) and people came to know me as "Shelby's mom". And I wouldn't have it any other way. What a wonderful title to have. What a wonderful job to have.
I am desperately trying to re-define who I am. I was a mom for 13 years. It was what I knew how to do and it was what I did best. It truly is the one thing I am the most proud of that I have done in my 40 years on this earth. I wasn't always the best mom to Shelby … I stayed out late, I didn't come home sometimes, I cut her walks short when I was tired or in a bad mood but she was always cared for, she was always fed and she was always loved. And I am truly thankful that dogs live in the moment and don't remember things in the past that we, as humans, might not be so proud of. While I look and try and figure out who I want to be, I know that I want to be more "Shelby". I want to live more without judgement. I want to live more in the moment. I want to always stop and smell the flowers, appreciate the natural beauty that surrounds me. It is hard to move forward. The easy thing for me now is to go home and shut the windows, shut out the world. But every invitation I accept. Every walk on the beach I take. Every time I stop and truly listen to the waves crash – I feel Shelby's paw on my shoulder pushing me forward, telling me it's going to be OK and that she is always with me. Thank you for sending me a penny last weekend Shelby. Thank you for letting me know that I am not alone. I miss you, my baby girl. I think about you all day, every day and I know that you have made a million and one new friends, both canine and human (and probably cats too) over the bridge and you are so loved. Thank you for always being my personal ray of sunshine!